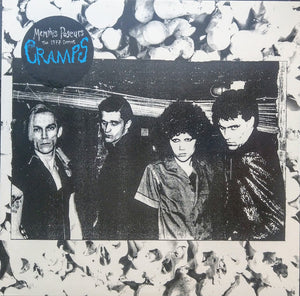 Memphis Poseurs: The 1977 Demos is a compilation album by American punk rock band The Cramps, released in 1982 on Big Beat Records. The album consists of demos recorded by the band in 1977, prior to the release of their debut album Songs the Lord Taught Us.
The demos are raw and unpolished, but they showcase the band's early sound, which was a mix of punk rock, rockabilly, and psychobilly. The album features covers of songs by Roy Orbison, Charlie Feathers, Baker Knight, and The Hasil Adkins.
Memphis Poseurs: The 1977 Demos is an essential listen for fans of The Cramps and anyone interested in the early days of punk rock.
Original Release:  1977.
Catalog No:  None.
Size:  12" Single Vinyl Record.
Color:  Red.