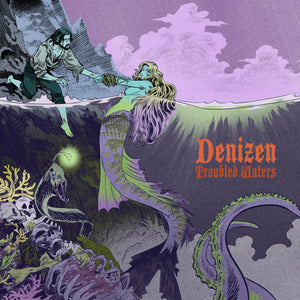 The album has been praised by critics for its heavy, bluesy sound and its catchy melodies. It has also been compared to the work of other stoner rock bands such as Sleep, Black Sabbath, and Kyuss.

If you're a fan of stoner rock, then you should definitely check out Troubled Waters. It's a great album with some of the heaviest and most melodic songs you'll hear in the genre.
Genre:  Rock.
Sub-Genre:  Classic / Heavy / Stoner.
Catalog No:  REX22.
Type:  Jewel Case.