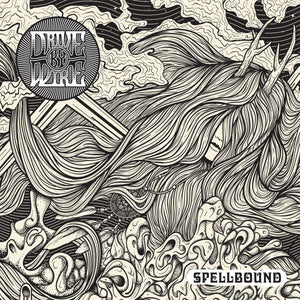 Spellbound is the second studio album by Dutch rock band Drive By Wire. It was released on February 23, 2018, by Argonauta Records and Minstrel Music. The album was produced by Guido Aalbers, who is also the band's lead guitarist.

Spellbound is a heavy psychedelic rock album with elements of alternative, stoner rock, blues, and 70s rock. The album's lyrics deal with themes of love, loss, and spirituality.

The album was met with positive reviews from critics. Louder Sound praised the album's "heavy riffs, bluesy vocals and psychedelic atmosphere", while Metal Hammer called it "a stunning album that deserves to be heard by a wider audience".

The album was a commercial success in the Netherlands, reaching number 10 on the Dutch Albums Chart. It has also been praised by fans of heavy rock and psychedelic music.
Genre:  Rock.
Sub-Genre:  Acid / Alternative / Blues.
Catalog No:  REX104.
Type:  Digipack.