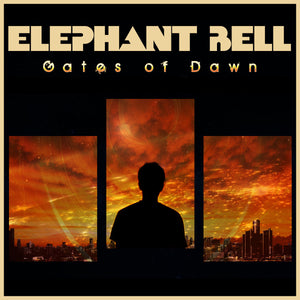 ELEPHANT BELL have been around since the dawn of new millenium. The first wave of Stoner Rock bands like Kyuss, Monster Magnet, Sleep, Fu manchu and some cool grunge bands like Soundgarden and Alice In Chains had a huge influence on shaping the musical ground ELEPHANT BELL was rising from.

Being part of the second wave of Stoner Rock movement had it highlights. Lots of cool bands like Dozer, Lowrider, Greenleaf, QotSA, Unida, Devillac and new friends, songs and gigs and beers and fun… After releasing a few EPs and playing a few dozen gigs the band felt ready to record their first album. It was recorded by the band themselves, it was mixed and mastered by Aaro Seppovaara of BLAKE-fame and finally released in digital format in 2011. The album was received very well around the world but it never got a proper physical release.

Being part of the third wave of Stoner Rock has it's perks too; lots of new friends, bands and labels. And the still lingering interest towards Elephant Bell… So, the band decided to re-mix and master the album and add couple of unreleased songs to it and release it as a proper release. After some discussions the band got in touch with high soaring Italian record label Argonauta Records and finally the deal for the album was made.
Genre:  Rock.
Sub-Genre:  Blues / Desert / Grunge.
Catalog No:  REX70.
Type:  Digipack.