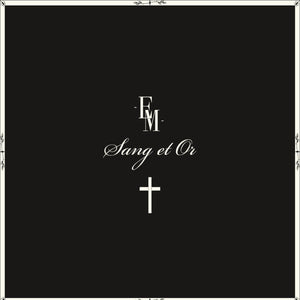 French quintet Erlen Meyer first made their presence felt in the innovative European post-metal community all the way back in 2013, releasing a debut album on the auspicious Shelsmusic label showcasing their sludgy and cinematic take on the genre which makes full use of the atmospheric scene-setting I mentioned above. But then things went… rather quiet. For quite some time. However, the band re-emerged from hibernation to appear at the Damnation Festival at the tail end of 2016, proving there was still life in the project. Now, some six years after that debut release, they are following it up with Sang Et Or. That's 'Blood and Gold', just to save you a Google.
Genre:  Metal.
Sub-Genre:  Death / Black / Sludge.
Catalog No:  REX130.
Type:  Digipack.