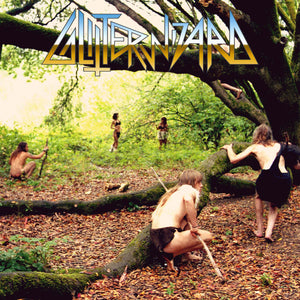 Hunting Gatherers is the debut album by American heavy metal band Glitter Wizard. It was released on November 16, 2012, by Captcha Records. The album was produced by Donny Newenhouse and features artwork by Travis Smith.
The album has been praised for its blend of stoner rock, glam metal, and psychedelic rock. It has been compared to the work of bands such as Black Sabbath, Blue Öyster Cult, and The Doors.
Hunting Gatherers is a well-received album that has helped to establish Glitter Wizard as a rising force in the heavy metal scene. If you are a fan of stoner rock, glam metal, or psychedelic rock, then I highly recommend checking out this album.
Genre:  Rock.
Sub-Genre:  Glam / Psychedelic / Stoner.
Catalog No:  None.
Type:  Digisleeve.