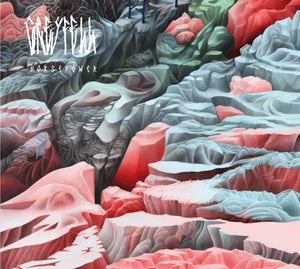 The album was met with positive reviews, with critics praising its blend of black metal, stoner rock, and psychedelic elements. The album was also a commercial success, reaching number 1 on the French independent metal charts.
If you're a fan of black metal, stoner rock, or psychedelic music, then I highly recommend checking out the Greyfell - Horsepower album. It's a truly unique and impressive album that is sure to please fans of all three genres.
Genre:  Metal.
Sub-Genre:  Alternative / Stoner / Black.
Catalog No:  REX98.
Type:  Jewel Case.