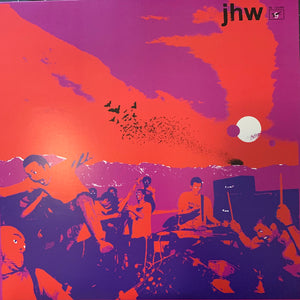 John Henry West, a hardcore punk band from the San Francisco Bay Area. It was released in 1993 on the Ebullition Records label.
The album was produced by Jeff Forrest and recorded at Doubletime Studios in San Francisco. It was mixed by John Golden at Golden Mastering in Oakland, California.
The album has been praised by critics for its raw energy and aggressive sound. It has been compared to the work of bands such as Black Flag, Minor Threat, and Bad Brains.
If you are a fan of hardcore punk, I would definitely recommend checking out "Door Bolted Shut" by John Henry West. It is a classic album that is sure to get your blood pumping.
Original Release:  2011.
Catalog No:  

EBULLITION 60.
Size:  12" Single Vinyl Record.
Color:  Purple Marble.
Additional:  Includes Compact Disc.