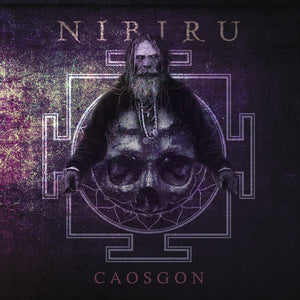 Caosgon is a dark and atmospheric album that blends elements of sludge metal, psychedelic rock, and ritual music. The album's sound is characterized by its heavy riffs, droning vocals, and tribal percussion. The lyrics deal with themes of death, chaos, and the occult.
Caosgon was well-received by critics and fans alike. It has been praised for its unique sound and its powerful atmosphere. The album has been compared to the work of other bands such as Sleep, Om, and Earth.
If you are a fan of heavy music with a dark and atmospheric edge, then I highly recommend checking out Caosgon. It is an album that will stay with you long after you have listened to it.
Genre:  Metal.
Sub-Genre:  Black / Psychedelic / Sludge.
Catalog No:  REX80.
Type:  Jewel Case.