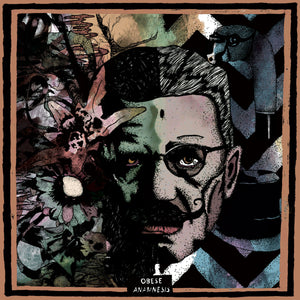 Anamnesis is the second studio album by Dutch stoner/sludge metal band Obese. It was released on October 20, 2017, through Argonauta Records. The album was produced by Obese and mixed by Jaime Gomez Arellano (Paradise Lost, Ghost, Ulver).

Anamnesis is a concept album about the human condition, exploring themes of memory, identity, and the subconscious. The album is heavier and more progressive than Obese's previous work, with a wider range of influences, including stoner rock, sludge metal, progressive rock, and doom metal.

The album was met with critical acclaim, with many critics praising the band's growth and ambition. Metal Hammer gave the album a 9/10 rating, calling it "a masterpiece of modern stoner metal." Decibel Magazine gave the album an 8/10 rating, saying that it is "a dark and twisted journey into the depths of the human psyche."
Genre:  Rock.
Sub-Genre:  Progressive / Southern / Sludge.
Catalog No:  REX92.
Type:  Digipack.