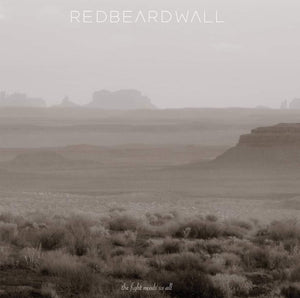 It is the second album by the band, following their 2017 debut album "Red Beard Wall".
The album was recorded and mixed by the band's sole member, Chris "Redbeard" Gonzalez.
It was mastered by Brad Boatright at Audiosiege.
The album's artwork was created by John Baizley of Baroness.
The album has been praised by critics for its heavy, hooky, and to-the-point songs.
It has been compared to the work of bands such as Floor, Helmet, Torche, Cavity, and Nirvana.
The album's title track, "The Fight Needs Us All", is a powerful anthem about the importance of fighting for what you believe in. The song's lyrics are full of passion and conviction, and the music is both heavy and melodic.
Other standout tracks on the album include "The Warming", "The Fight", and "The Dream". These songs are all examples of Red Beard Wall's unique blend of heavy metal, hardcore, and grunge.
Overall, "The Fight Needs Us All" is a strong album that is sure to appeal to fans of heavy music. It is a well-crafted and cohesive album that is full of memorable songs.
If you are a fan of heavy metal, hardcore, or grunge, then I highly recommend checking out Red Beard Wall's album "The Fight Needs Us All".
Genre:  Metal.
Sub-Genre:  Alternative / Post-Hardcore / Sludge / Stoner.
Catalog No:  REX129LP.
Size:  12" Single Vinyl Record.
Color:  White.