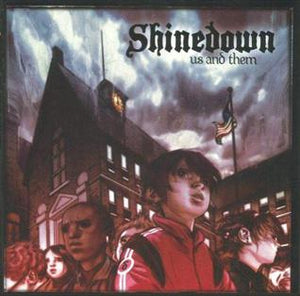 Us And Them is the second studio album by American rock band Shinedown, released on October 4, 2005. The album is a mix of hard rock, alternative metal, post-grunge, and southern rock. It was produced by Johnny K and Shinedown.
The album was a commercial success, reaching number 23 on the Billboard 200 chart and selling over 1 million copies in the United States. It spawned three singles: "Save Me", "I Dare You", and "Heroes". All three singles reached number one on the Billboard Mainstream Rock chart.

Us And Them is a strong album with no weak tracks. The songs are well-written, catchy, and performed with passion. Brent Smith's vocals are excellent, and the band's musicianship is top-notch.
Original Release:  2005.
Catalog No:  83866-2.
Type:  Jewel Case.