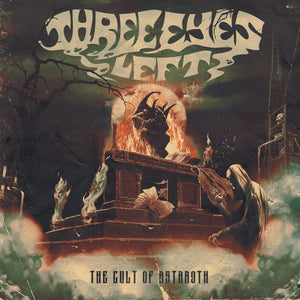 Italian Occult Doom Sludgers THREE EYES LEFT, A massive work made of Occult themes, Sludge disturbances and Psychedelic textures.
It is the third studio album by the Italian heavy psych doom band Three Eyes Left.
The album was recorded at the Music Art Studio in Bologna, Italy.
It was produced by Three Eyes Left and Simone Mularoni.
If you are a fan of heavy psych doom, then I would definitely recommend checking out The Cult Of Astaroth by Three Eyes Left. It is a dark and atmospheric album that will definitely get your head banging.
Genre:  Metal.
Sub-Genre:  Alternative / Doom / Psychedelic.
Catalog No:  REX87.
Type:  Digipack.