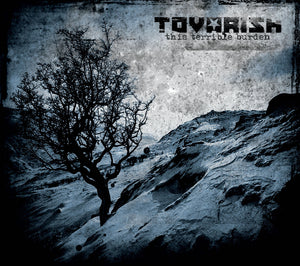 The album is a concept album that explores themes of bio-terrorism, man-made disasters, and paranoia.
The music is a combination of dark ambient electronics, metal guitars, and excruciatingly inhuman vocals.
The album has been praised for its dark and atmospheric sound, as well as its thought-provoking lyrics.
If you are a fan of dark ambient, metal, or concept albums, then I would definitely recommend checking out "This Terrible Burden" by Tovarish. It is a well-made and thought-provoking album that will stay with you long after you listen to it.
Genre:  Metal.
Sub-Genre:  Experimental / Dark / Ambient.
Catalog No:  REX24.
Type:  Digipack.