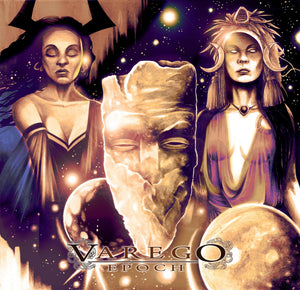 Varego is an Italian progressive sludge metal band from Turin, formed in 2008. They released their debut album, The Black Serpent, in 2012, and their second album, Epoch, in 2016.
Epoch is a concept album about the evolution of the universe, from the Big Bang to the heat death of the universe. The album has been praised for its complex and progressive sound, as well as its heavy and atmospheric qualities.
If you are a fan of progressive metal, sludge metal, or post-metal, then I highly recommend checking out Epoch by Varego. It is an album that will stay with you long after you have listened to it.
Genre:  Metal.
Sub-Genre:  Post-Metal / Progressive / Sludge.
Catalog No:  REX56.
Type:  Digipack.